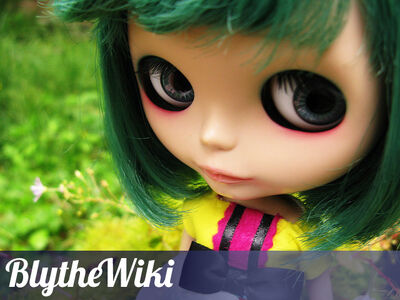 Welcome to Blythe wiki.
The goal of this place is to organize every juicy tidbit of information about Blythe in one easy to find place thus eliminating the need to scour the internet for facts. From complete lists of Takara releases to customizing tips, together we can create a comprehensive Blythe database the likes of which you have never seen!
We are Constantly Updating!
If you're new to Blythe take a look at Blythe's main entry. It will tell you all you need to know about her and more! Attention seasoned Blythe lovers: If you notice something is missing please feel free to add it! We are adding new content daily so check back often.
Questions? Comments?
Blythe Wiki was created January 25th, 2011 by Rabbitine If you have any comments, questions, or would like to be considered for an admin position, please contact her here.
Community content is available under
CC-BY-SA
unless otherwise noted.